Mission
Mission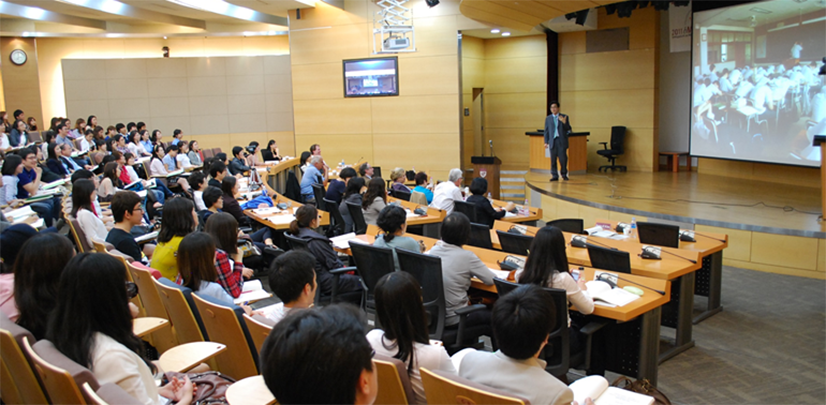 The foremost mission of the Brain and Motivation Research Institute is to improve understanding of human motivation and emotion. The investigators at bMRI strive to accomplish this mission with a particular focus on school-aged children and adolescents in Korea and by pursuing the following goals:
We conduct empirically-based interdisciplinary research on motivation and emotion.
We develop theoretical models to explain diverse and complex motivational and emotional phenomena.
We propose evidence-based guidelines for designing motivationally adaptive learning environments and motivation-enhancement programs.
At bMRI, we consciously avoid confining ourselves only to a particular design or method. Instead, we endeavor to employ a research design, an analytic method, or combinations of multiple designs and methods that could best answer each of the specific research questions posed. These designs and methods include but are not limited to surveys, experiments, neuro-scientific approaches, and statistical modeling.
The research studies conducted at bMRI are broadly categorized into 6 themes: Student Motivation and Self-Regulation, Social Agents and Learning Contexts, Educational Neuroscience, Assessing and Modeling Motivation, Motivation-Enhancing Methods and Strategies, and Helping Real Students in Real Classrooms. This classification is merely for convenience as we recognize motivation is a multifaceted phenomenon and these themes constantly and necessarily interact with each other when one tries to gain a better understanding of motivational phenomena.
BMRI ultimately aims to become a world-renowned institute in the field of motivation research. We seek to contribute to the development of theory and knowledge by devoting ourselves to state-of-the-art interdisciplinary research, productive scholarly exchanges, active domestic and international collaborations, and the education of the world's future leading experts in motivation and emotion research.